Always Willing to Carve Out Time - Halloween Pop By Gift Tag
These adorable Halloween 'I'm Always Willing to Carve Out Time For You and Your Referals' gift tags are great to use for thank you and fall appreciation gift-giving for your clients! Makes great Halloween gifts for your real estate clients!   Simply edit, print, hole punch and tie onto a treat bag or gift! 
1. You Instantly access Canva link through Download. (Canva uses a
login to the free version for the ability to save your drafts.)
2. You add your own logo and contact information.
3. You can customize the wording, font, font size, placement and sizing as much as you'd like.
4. Add your own images (or use the ones already in place).
5. Save as a PDF.
6. YOU'RE READY TO PRESENT TO CLIENTS!

Editable in Canva = Text, Font, Font size, Colors, Photos, Positioningper-product data.
Your purchase licenses you (1 Individual) to use this template.
The template and content within template CANNOT be resold or
redistributed.

The sale of this template is not affiliated with Canva in any official way.
View full details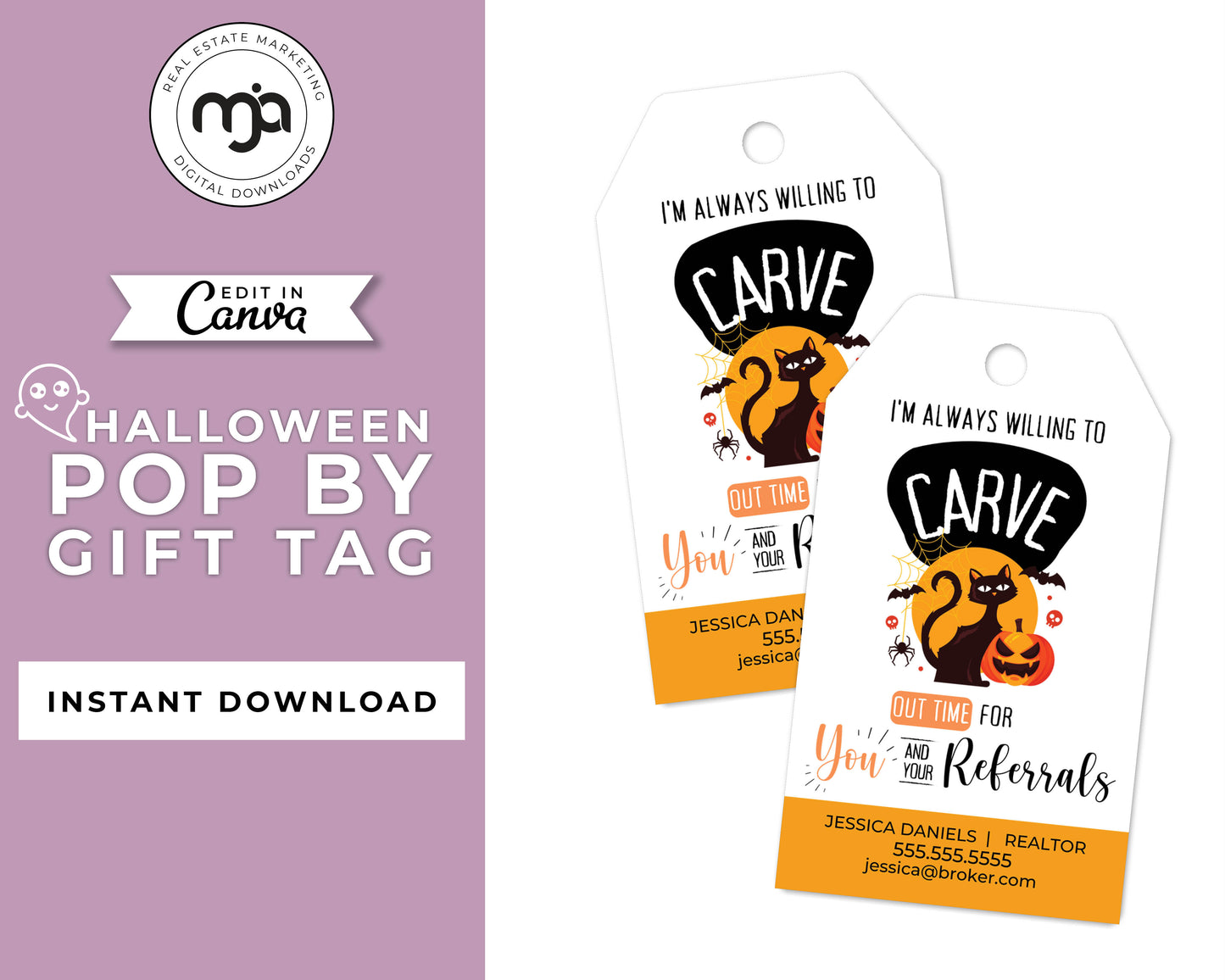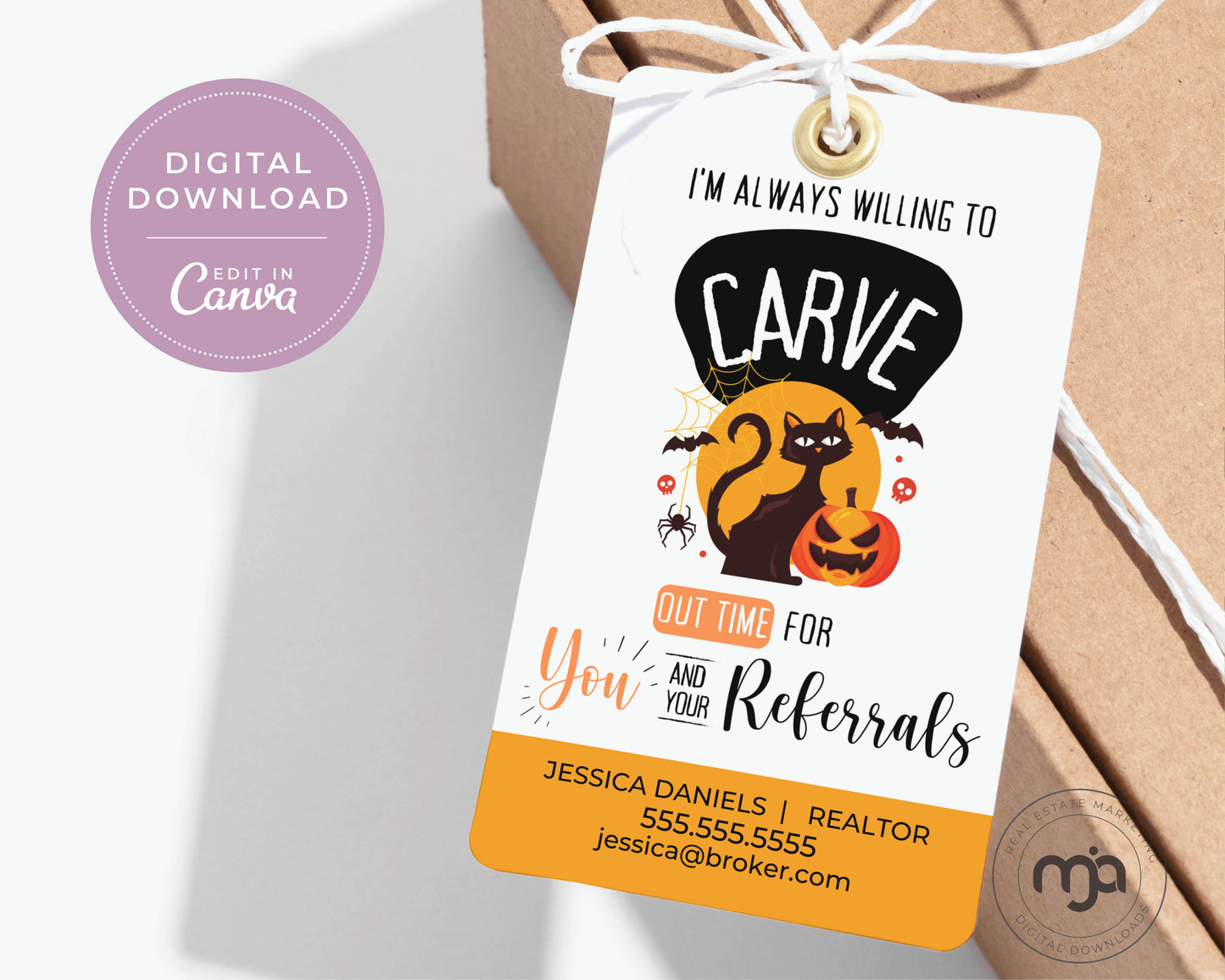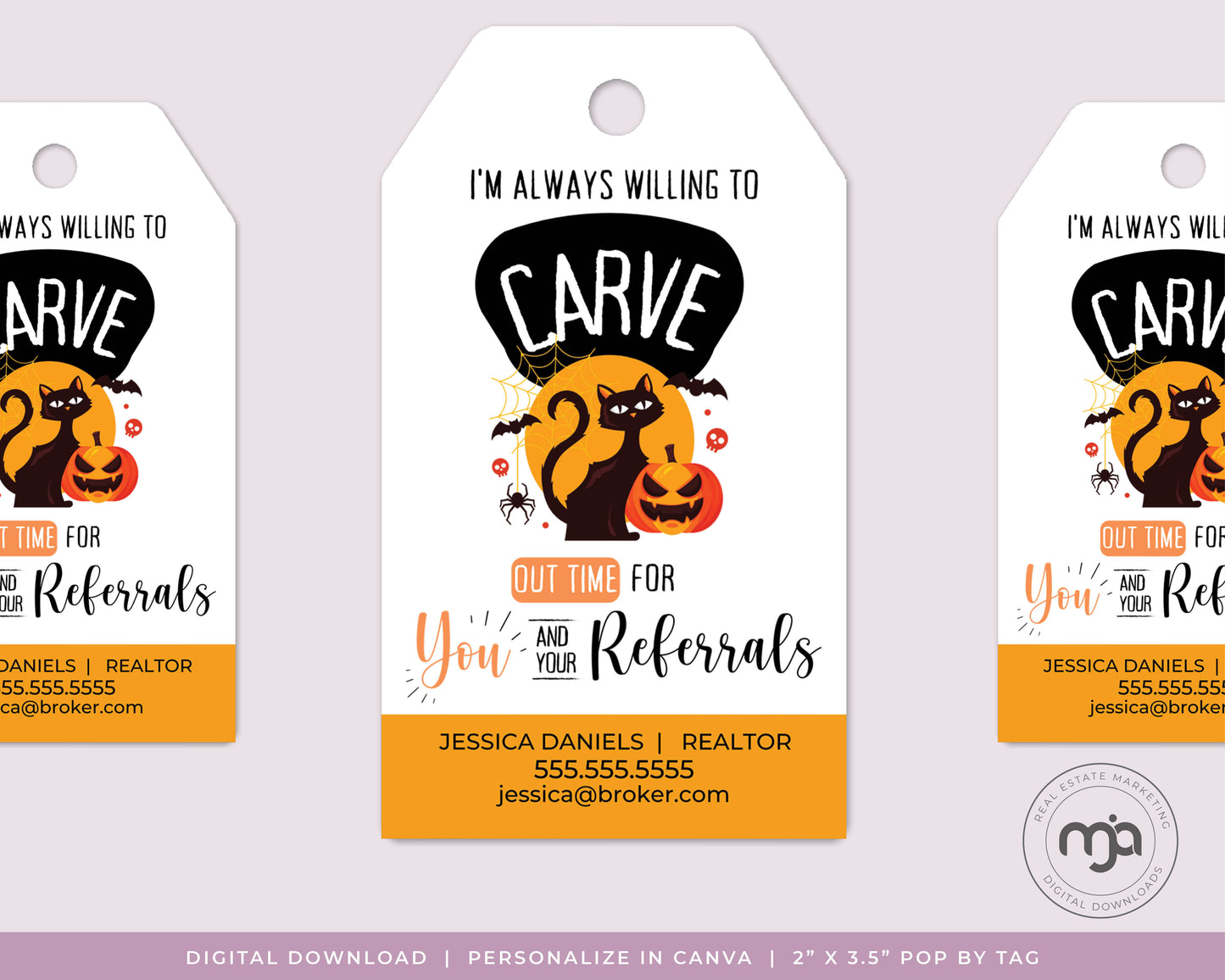 SUBHEADING
Recently viewed products